Beta, here's some malai.
No thanks, ma. I'm on a diet.
What for?
I'm fat.
Nonsense. Eat!
Nononononono!
YES. Eating all the yummy, fatty stuff doesn't necessarily make you unhealthy. Sally Tamarkin says why.
1.

First of all, your body needs fat to function.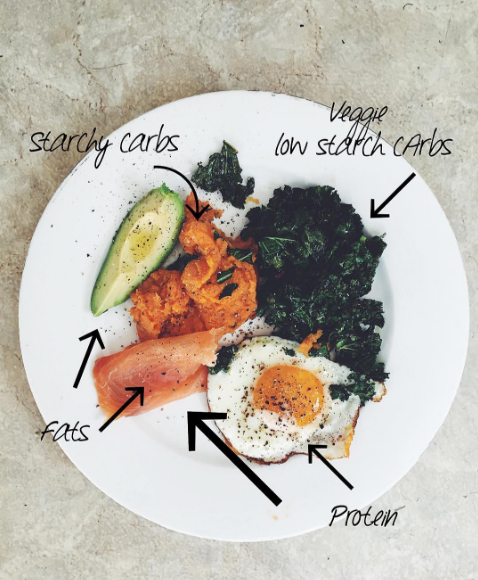 Fat is one of three macronutrients (carbohydrates and protein are the other two) that keeps your body working. Each macronutrient has an important job in the body —carbohydrates are the body's main source of energy, while protein repairs and grows muscle tissue. Fats provide our bodies with stores of energy, help us feel full, synthesize hormones, and have anti-inflammatory properties, says Comite.
2.

And low-fat diets just generally leave you hangry.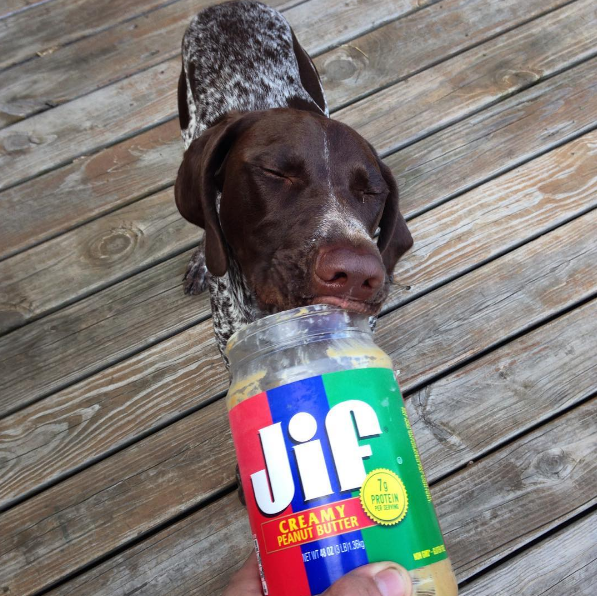 Fat is what helps keep you full, as we previously reported. It's calorically dense (one gram of fat has nine calories while one gram of carbohydrates or protein has four calories each, Hensrud says) which means that it really helps us feel satisfied after eating. So if you're going super low-fat, you might end up actually over-eating.
3.

FYI, the fat you eat is different than the fat in your body.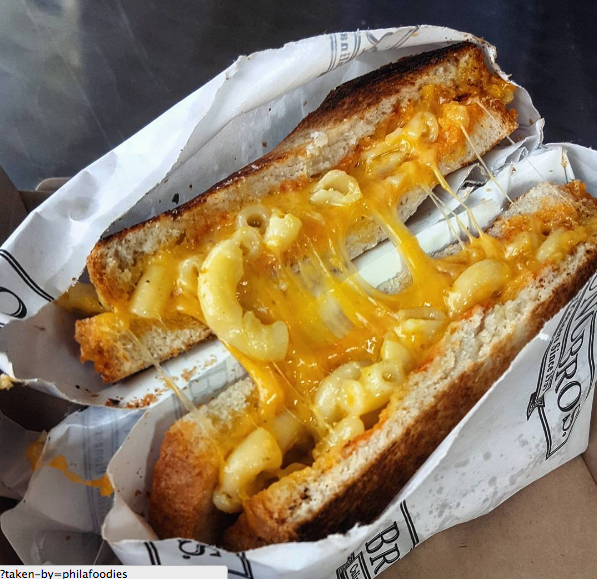 The fat in your body is there to cushion your internal organs and provide insulation, so we all need to have some of it. This amount of fat in your body increases when you eat more calories than you burn — but those calories don't have to be from fat to gain fat, says Comite. "The fat you eat is not the fat you wear," she says.
4.

Most Americans should probably be eating more (healthy) fats.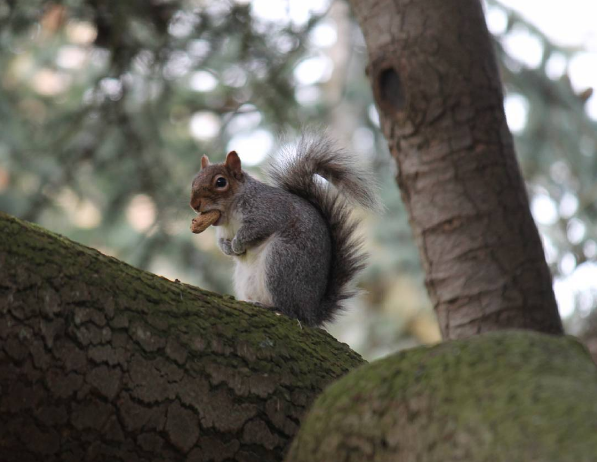 Generally speaking, the standard American diet tends to be heavier in unhealthy fats (and unhealthy carbs) and lighter in healthy fats (and healthy carbs). Which isn't great news. But if we focused on increasing our better-for-you fat sources (like nuts, olive oil, canola oil, etc.) while cutting back on the less healthy fats, we'd be eating for optimal heart health, overall health, and weight management, Hensrud says.
5.

There are four main types of fat we eat: saturated, monounsaturated, polyunsaturated, and trans.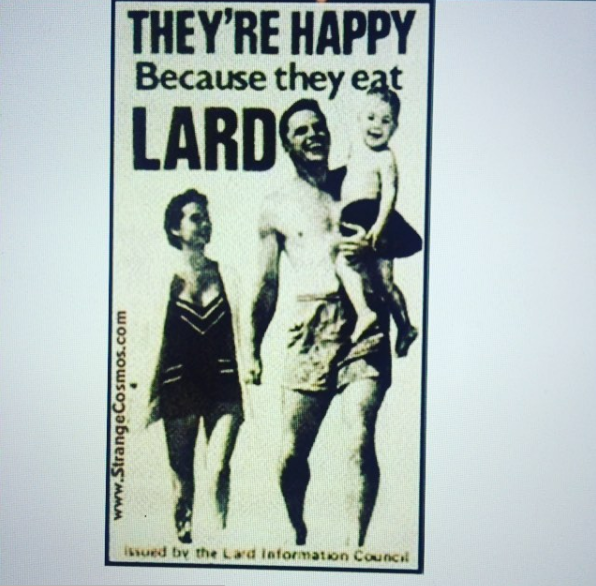 And each one affects the body in different ways (more on that shortly).
Saturated fats are found in animal products (red meat, cheese, milk) as well as tropical oils like coconut and palm oils. They tend to be solid at room temperature (think of a stick of butter or the way coconut oil solidifies when it's kept in cooler temperatures).
Monounsaturated fats are found in avocados, peanut butter, and lots of nuts (like almonds, Brazil nuts, cashews) and seeds. They're also found in plant-based oils like olive oil, peanut oil, and sesame oil.
Polyunsaturated fats are found in walnuts, sunflower seeds, tofu, plant-based oils like corn oil, safflower oil, and fatty fish like salmon, mackerel, herring, and trout. These fats contain omega-3 and omega-6 fatty acids, both of which are essential.
Trans fats are artificial fats created by adding hydrogen to a liquid fat to make it solid (think of a tub of margarine). They're found almost exclusively in processed foods, though very small amounts can be found in meat and dairy.
6.

Different fats affect cholesterol in different ways.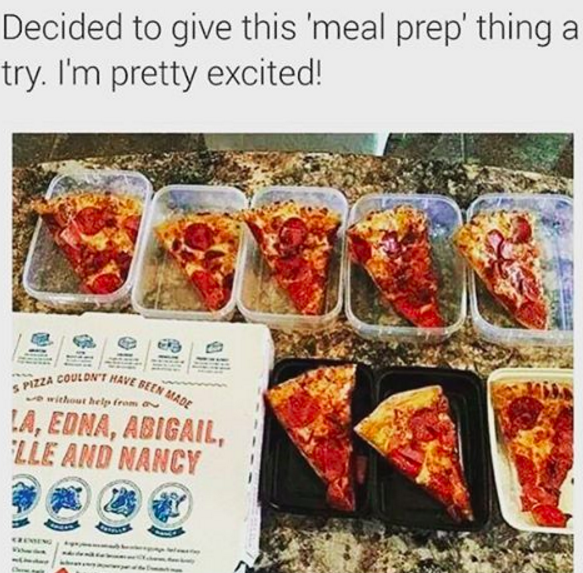 Cholesterol is a waxy substance that's found in two places: food (like red meat and full-fat dairy) and your body, specifically in the fats in your blood. And there are two kinds: there's the bad cholesterol (low-density lipoprotein, or LDL) and good cholesterol (high-density lipoprotein, or HDL).
LDL transports cholesterol from the liver to the arteries and deposits it there, while HDL brings excess cholesterol from the arteries back to the liver, explains Hensrud. When cholesterol builds up in your arteries, it can cause plaque to form, which makes it tougher for blood to circulate, which can lead to heart attack or stroke. That's why, Hensrud says, you want to have enough of both and a good proportion of HDL to LDL — typically lower LDL and higher HDL is ideal.
Your cholesterol levels are the result of genetics and environment (read: diet and exercise), says Hensrud. "Most people can, to some extent, make a change — the more you change your diet the more you'll see the cholesterol change," he says. You can get blood drawn by a doctor to see where your numbers are now and then adjust your diet as necessary. Your doctor may also suggest drugs that lower cholesterol, called statins.
7.

The bum rap that saturated fats have is (kinda) undeserved.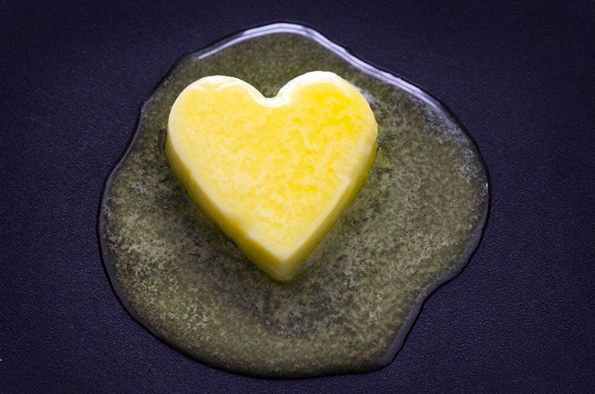 Back in 1955 a researcher made a compelling claim about saturated fat — that it raises cholesterol and causes heart disease. Hensrud says that researchers now believe that saturated fats probably aren't as detrimental to heart health as we thought back then.
He says that researchers now understand that different saturated fats have different effects on the body (think coconut oil vs. red meat) and that the way fats affect cholesterol is actually more nuanced than we thought. That said, Hensrud says "we shouldn't throw away a lot of the past research" because a diet heavy in saturated fats to the exclusion of heart-healthy fats is still not considered a best-case scenario health-wise.
8.

Trans fats, on the other hand, are the actual worst.
Hensrud explains that because saturated fats were believed to be so harmful, people were told to swap out foods with saturated fat for products that were lower in or free of it, like trading in butter for margarine.
The problem is that manufacturers used trans fats instead, which are even more detrimental to public health — Hensrud says they raise your bad cholesterol and lower your good cholesterol. In the last few years the FDA has recognized this,declared trans fats unhealthy and given the food industry until 2018 to rid all their products of trans fats. Although fast foods restaurants have stopped using trans fats for cooking, trans fats still lurk in packaged foods like coffee creamers, margarine, frosting, and other packaged snack food. Seeing the words "partially hydrogenated" in an ingredient list means your food contains trans fats.
9.

Some fats aren't just not bad for you. They're actually really good for your body.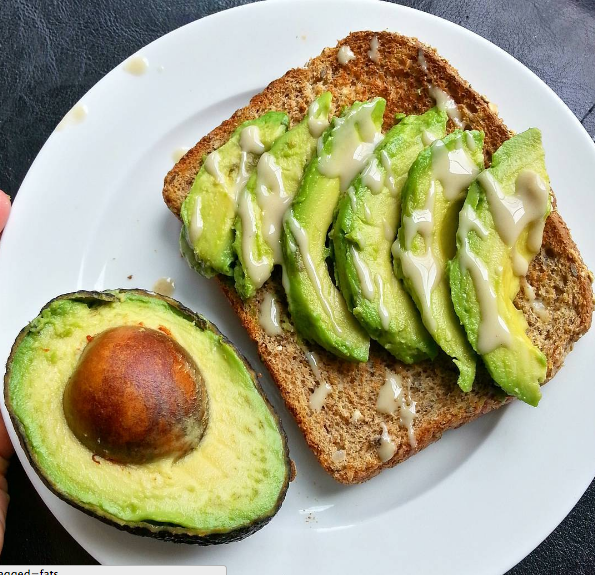 Fats make you feel full, give food great flavor, and provide steady, concentrated energy without the highs and lows that carbs can cause, which are all great reasons to make sure they're part of your diet. And healthy fats (monounsaturated and polyunsaturated) — when substituted for saturated fat — can help improve cholesterol, says Hensrud. Polyunstaurated fats contain two types of fatty acid that are essential to the human body — omega-3's (which are particularly good for heart health) and omega-6's.
Decreasing fat from animal products in favor of heart-healthy fats like avocados, nuts, and olive oil is ideal for both heart health and weight management, says Hensrud.
10.

That's why about a quarter to a third of your daily calories should come from heart-healthy fats.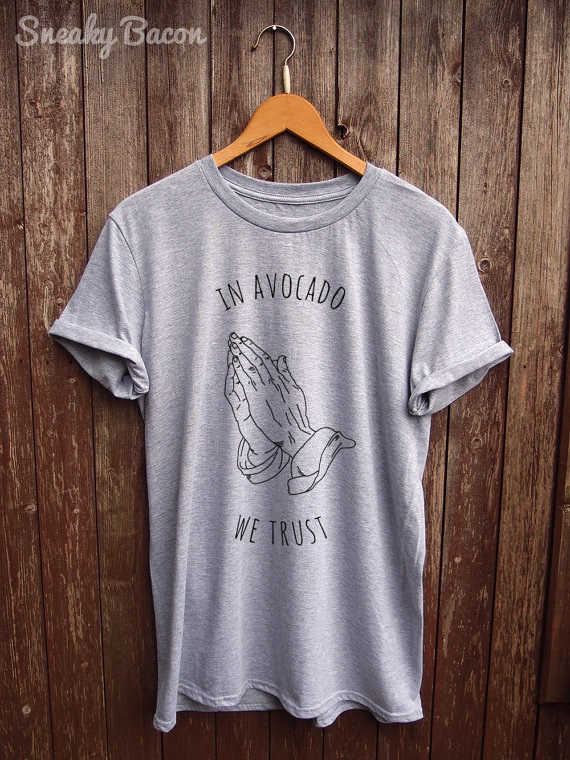 The American Heart Association recommends getting about 25%-35% of your daily calories from heart-healthy fats (on a 2,000-calorie-per-day diet this is about 56-78 grams of fat) and limiting the amount of saturated fats to less than 7% of your daily calories (on a 2,000-calorie-per-day diet, this is about 16 grams of fat).
Here are some common sources of heart-healthy fats and how much fat they have per serving:
• 2 tablespoons of peanut butter: 17 grams
• 1 tablespoon of oil (olive, canola, etc.): 14 grams
• 1 ounce (about 20 to 24) almonds: 14 grams
• 1 ounce (about 20 nuts) pecan halves: 20.4 grams
• 1 ounce (about 14 nuts) walnuts: 17.5 grams
• 1/4 avocado: 7.5 grams
• 3 ounces Atlantic salmon: 9 grams
• 3 ounces firm tofu: 7.5 grams
And here are a few examples of foods that contain saturated fat:
• 1 quarter-cup half and half: 7 grams
• 1 cup whole milk: 9 grams
• 1 tablespoon butter: 11 grams
• 8-ounce sirloin steak: 15g
This Post is from here